Can't Wait to Learn@Home: Learning in Lockdown
Stella (13) lives in Kyaka II refugee settlement in Uganda, along with 44,988 refugees fleeing war in neighbouring countries. Shadrack (13) is a four-hour drive south - he calls the sprawling Nakivale camp home. While they may live miles apart, with their own stories to tell, Stella and Chadrak have one thing in common. Every day, among the crowded streets and stifling heat, they load up their tablets and start learning...
Stella's Story
Stella and her mother fled the war in Rwanda back in the late 1990s. Moving from place to place, eventually they settled in western Uganda. Kyaka II is nothing like home, yet it welcomes them with open arms. Together, they live a simple life in a hut with a single room and no electricity.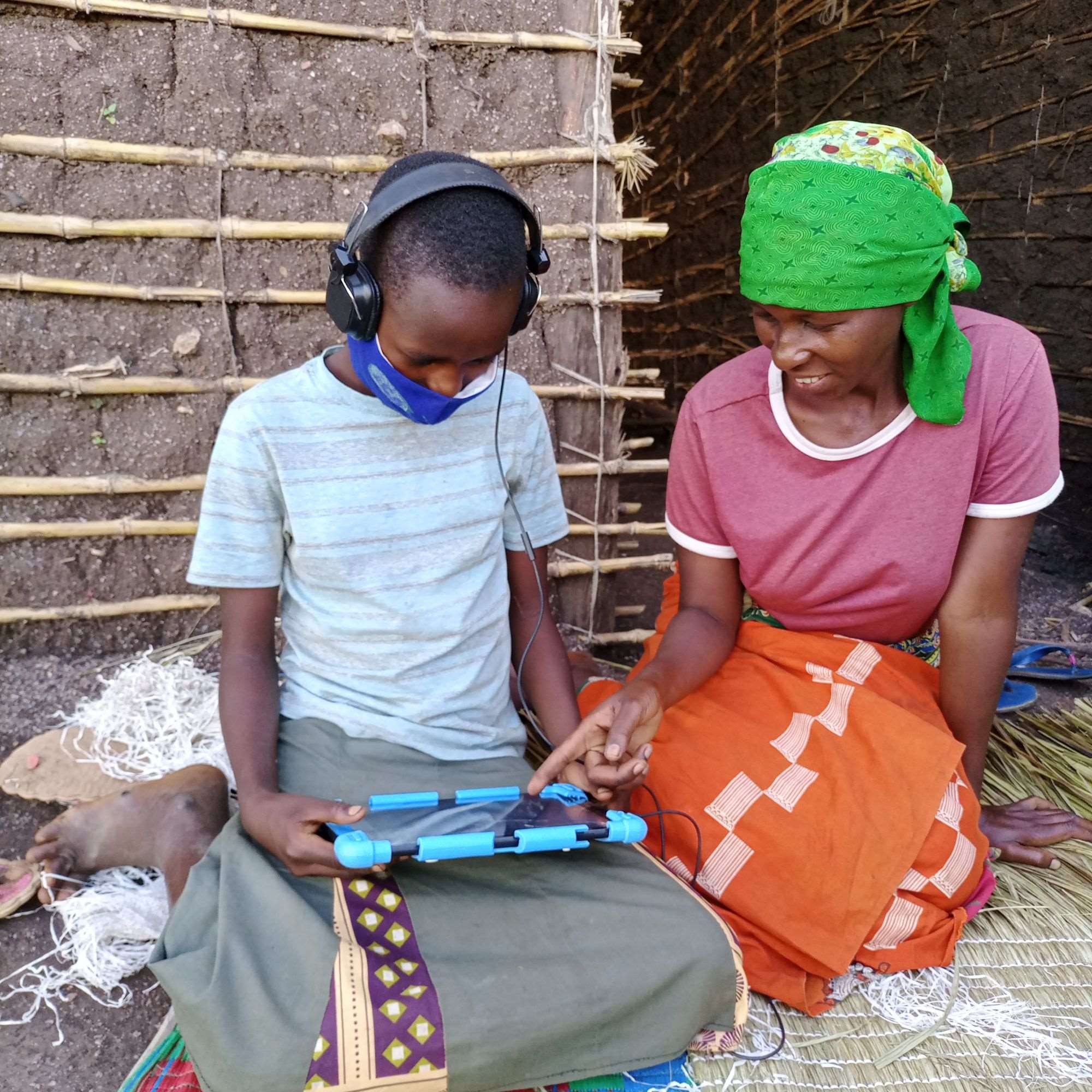 When COVID-19 arrived, Stella could no longer go to school. With no TV or radio, she was forced to abandon her studies, instead helping out with chores around the house. When a Can't Wait to Learn facilitator knocked on her door, she quickly enrolled. Stella became one of hundreds of children in the settlement who takes part in our Can't Wait to Learn@Home sessions...
"I started using the tablets to learn Maths and English. The facilitator is friendly. He takes the tablet away, cleans and charges it, then brings it back to me. My mother asks me: 'have they brought the tablet today or not?' I reply: 'yes.' They always do.
"At first, my English was very little. Now, I can understand and speak the language. I have also applied what I've learned from the games in my exams for school. Every day I improve. I write letters well, my spelling is good, and I can count and write numbers for Maths too.
"My mother asks me: 'have they brought the tablet today or not?' I reply: 'yes.' They always do."
"They also brought me a 'family kit' with drawing books, pens, pencils, crayons, soaps and skipping ropes. I miss seeing my friends at school but playing the game, I have fun and the day goes quickly. These days, I have a lot to do and less time for chores!"
Shadrack's Story
At the age of four, Shadrack lost both his parents in the Hutu-Tutsi tribal conflict in Burundi. Leaving everything behind, he fled with his grandfather to neighbouring Uganda. Shadrack's grandfather is living with a disability and depends on rations from the United Nations and other NGOs operating in Nakivale.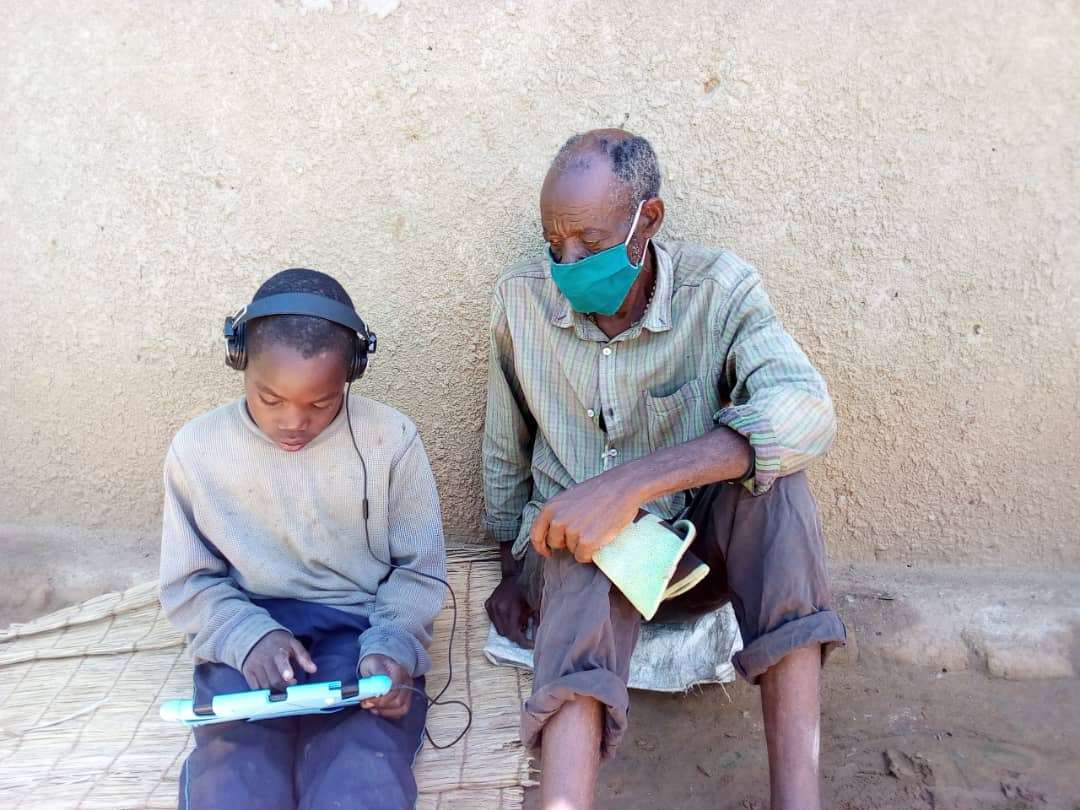 In 2019, Shadrack enrolled on the Can't Wait to Learn programme at the nearby primary school. He struggled to keep up with the lessons and would sometimes be sent home because he was withdrawn. When schools closed due to COVID-19, the visiting teacher simply could not support some 190 children from the same classroom. That all changed when talk surfaced of a special meeting spot in the community...
"One day, my teacher came to my home and promised that I could continue to take part in Can't Wait to Learn. I joined nine other children in the learning cluster in the house of the village chairman.
"Before we enter the chairman's home, we wash our hands with soap and water at the gate, and the teacher asks us not to touch our nose, eyes and mouth to avoid catching coronavirus. 
"I like the Maths game most - the instructor talks calmly, and I can easily follow the tasks."
"I always make sure to help my grandfather clean the compound before I go for lessons at 10am. The teacher and facilitator give us tablet devices and help us with any challenges. The chairman's son continues to help us while my teacher goes to support children in the neighbouring village.
"I like the Maths game the most - the instructor talks calmly, and I can easily follow the tasks. He also makes time for me to go back over parts that I didn't understand. I'll never be able to see my parents again, but my teachers help me look forward. I want to be a doctor when I'm older, so I have lots more to learn to achieve my dreams."