Fast Aid - Our COVID-19 Response
There are currently 160 million children around the world living with the direct effects of armed conflict. These children face unprecedented threats to their safety and wellbeing - threats that have become ever more urgent following the onset of the COVID-19 pandemic.  
The pandemic brought about a shift in our programme delivery - moving to reach greater numbers of children more quickly through our new agile Fast Aid methodology. Fast Aid encompasses our Humanitarian Emergency Readiness and Response work. This has been developed to deliver vital support to children and families within 48 hours of a humanitarian disaster - the time when children need our support most.  
Building on our strengths, experiences and humanitarian values and principles, the objective of Fast Aid is to address the unmet needs of children during an emergency and compliments our Care System model. Our 'Fast Aid' kit comprises key tools and programme methodologies developed and tested by various agencies. This kit is supported by quick, streamlined decision-making processes - allowing for the rapid rollout of emergency response actions.  
Fast Aid will continue to be incorporated into our overall programming over the coming years - undertaken in close collaboration with communities and local organisations. A small team will work with country offices to promote the adoption of Fast Aid methodologies into their programming - with particular focus on South Sudan and the occupied Palestinian territory. We will also roll out various context-specific tools to improve emergency readiness and humanitarian response initiatives across various countries.  
Case Study: Beirut Explosions
On 4 August 2020 life for the people of Beirut changed irreversibly. Two explosions of a massive store of ammonium nitrate ripped through the Capital's port leaving at least 210 people dead, 7,500 injured and an estimated 300,000 homeless. The country's economy was already in a state of crisis when the blasts hit, with the Lebanese pound plunging. Now, rampant inflation and shattered infrastructure means even basic food stuffs are unobtainable. All this - on top of the coronavirus pandemic – has rendered the city a disaster zone. War Child quickly put our Fast Aid framework into action.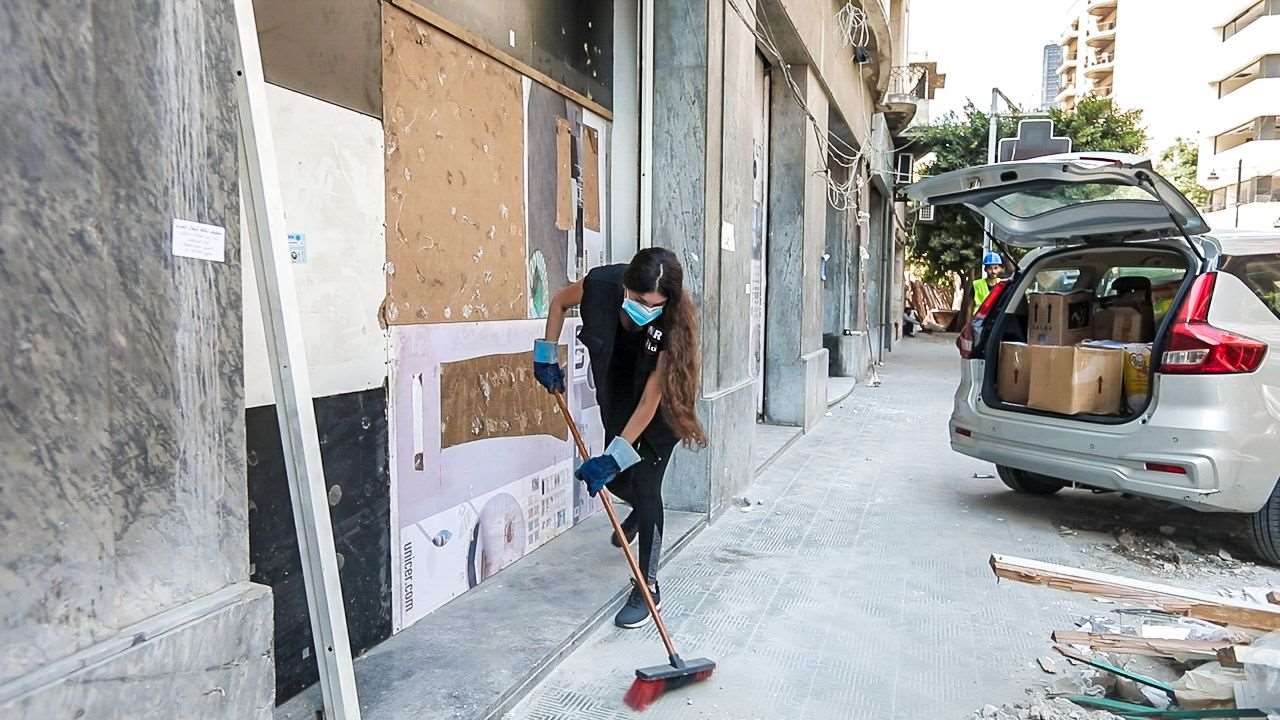 In the immediate aftermath, our team were on the ground to support a massive clean-up operation. We went door-to-door helping families clean up debris and offering food, water and clothing. War Child - together with UNICEF and other key partners - set up mobile psychosocial support units and recreational activities in districts heavily affected by the blasts. These activities were designed to support children to express themselves and deal with painful emotions, shock and trauma. An outreach team backed this up - visiting nearby homes to assess the urgent needs of families. Fast-tracked processes were put in place to refer children - wherever needed - to additional services.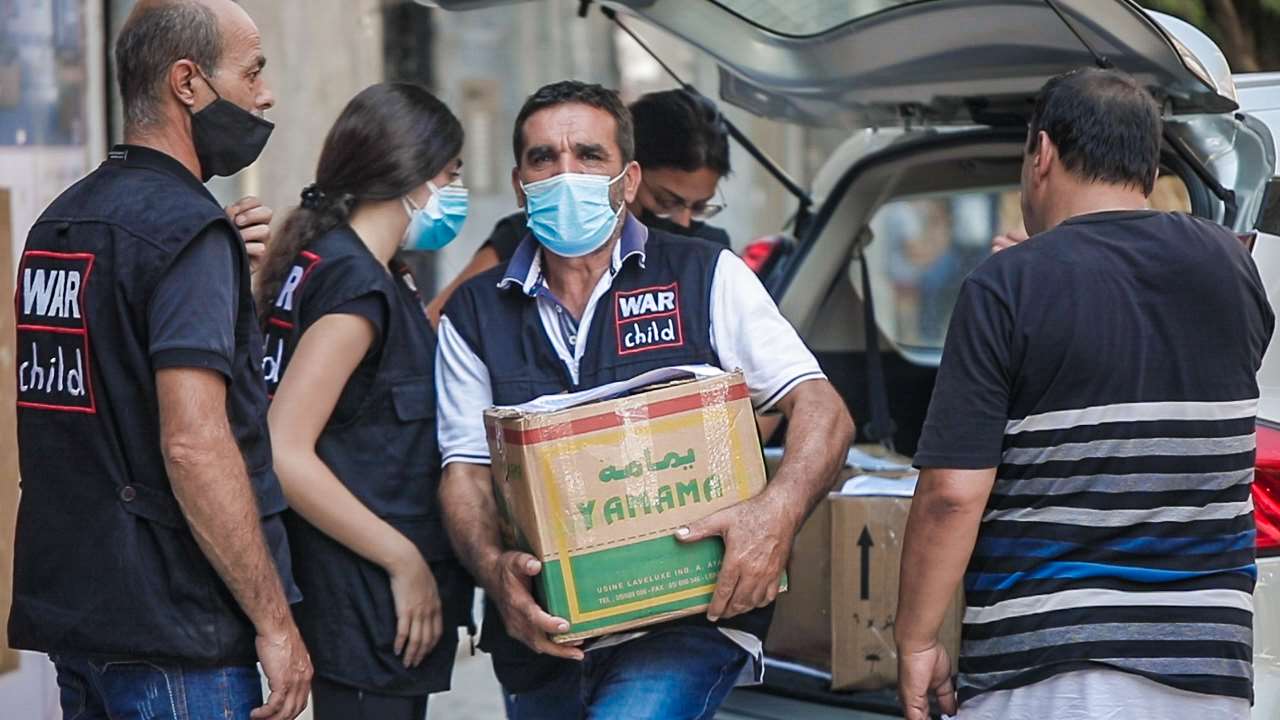 Meanwhile, we looked to the escalating hunger crisis. Entering into partnership with the Lebanese Ministry of Social Affairs we were able to reach some 600 families with food parcels and hygiene kits - plus an additional 600 families some three months later. We also joined forces with local partners to deliver basic food items directly to 626 families in remote areas including Wadi Khaled, FoH Koura and Ribat Beddawi - all the while adhering to strict COVID-19 measures.
In the months that followed, we provided cash-for-shelter for 60 families - the beginning of an extensive restoration effort for homes and businesses.