Child Protection in Colombia's Urban Rainforests
You would be hard pressed to find a wetter, more remote place on the planet than the northern half of Colombia's Pacific coast. Yet, it was a tropical metropolis at the end of the earth and at the heart of the country's Chocó province that War Child researcher Olga Lucia Ramirez Carmen chose to conduct her study.
Quibdó, a remote city where the jungle meets the sea near the Panama border, is home to a large indigenous community, locally known as the Emberá. The community - some 50,000 of whom reside in the region - have fled to the city to escape a surge in armed conflict consuming rural areas.
The transition to urban life has not come easy - the Emberá are a riverine and semi-nomadic people used to living off the land and by their own customs. Now they must exist side-by-side with others and never far away from the threat of violence.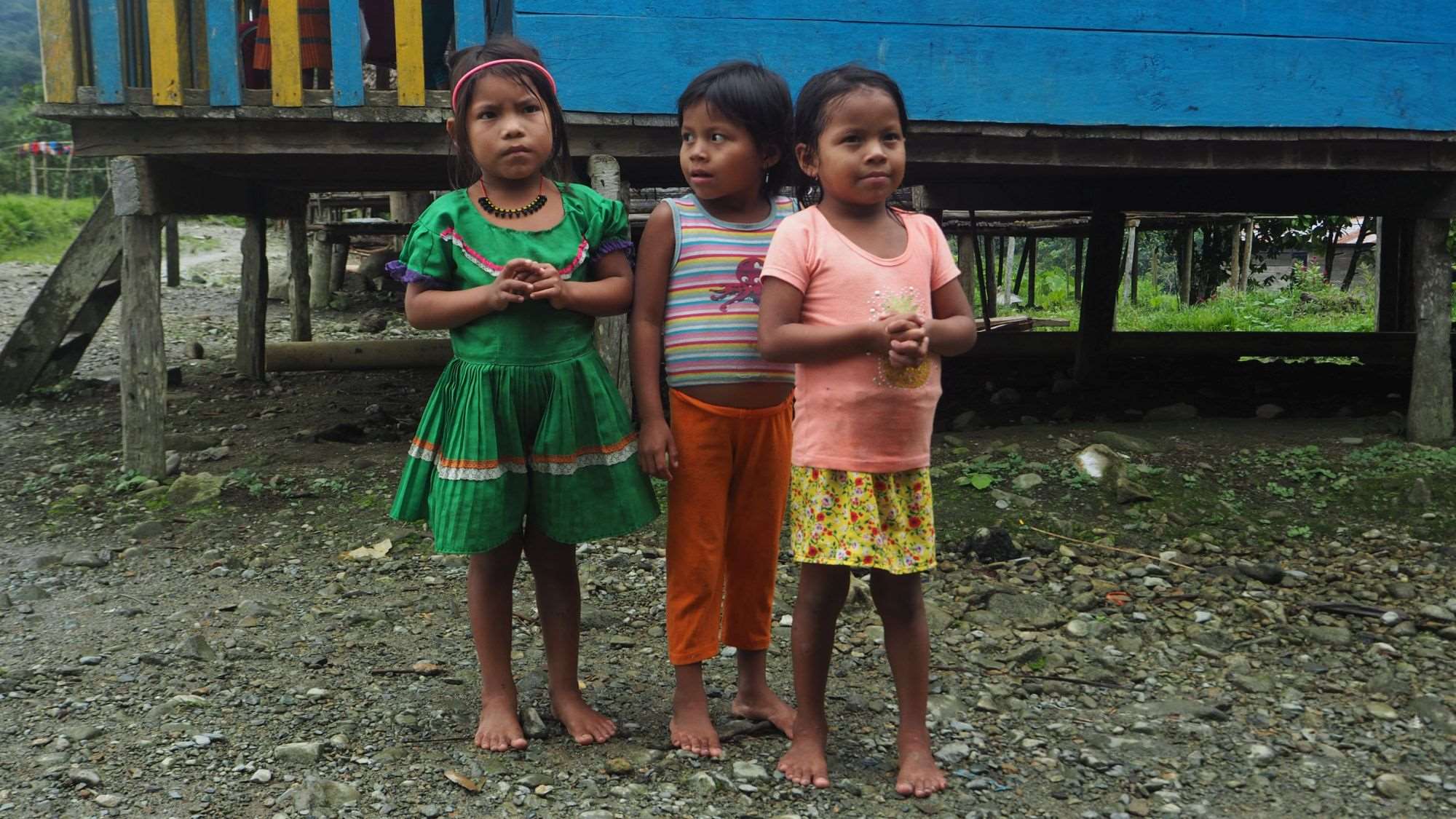 The Birth of Seeds
In late 2019, War Child was on the hunt for a researcher to test its new Seeds methodology in Colombia. Seeds - an innovative community-driven tool - is designed to help communities reduce the risks that conflict-affected children face.
Having just completed a Masters degree in London, and with extensive experience in the field, Colombian-born Olga wasted no time in applying. Before she knew it, she was on the plane to Quibdó, only a few short weeks before the coronavirus lockdown…
Protecting Children - Together
Seeds is grounded in coaching communities to look within themselves and recognise the tools, abilities and skills they already possess. "While many threats are structural, such as the forced recruitment of child soldiers, some risks can be tackled directly by the community itself", says Olga.
"Our approach is to explain that we can't stop the violence - and that forced recruitment, maiming and killings won't end here", she adds. "What we can do is work together to protect children from emotional and sexual exploitation."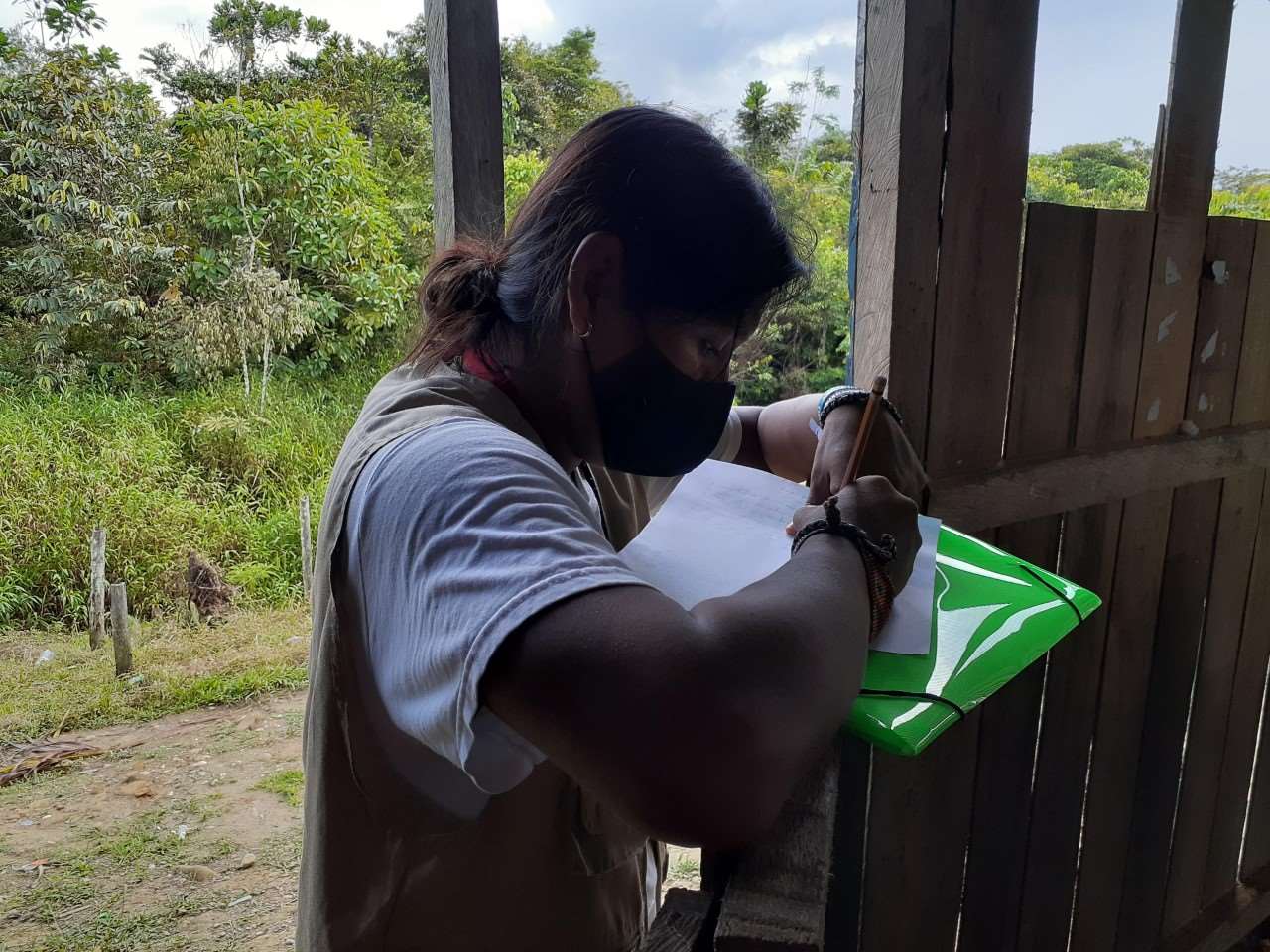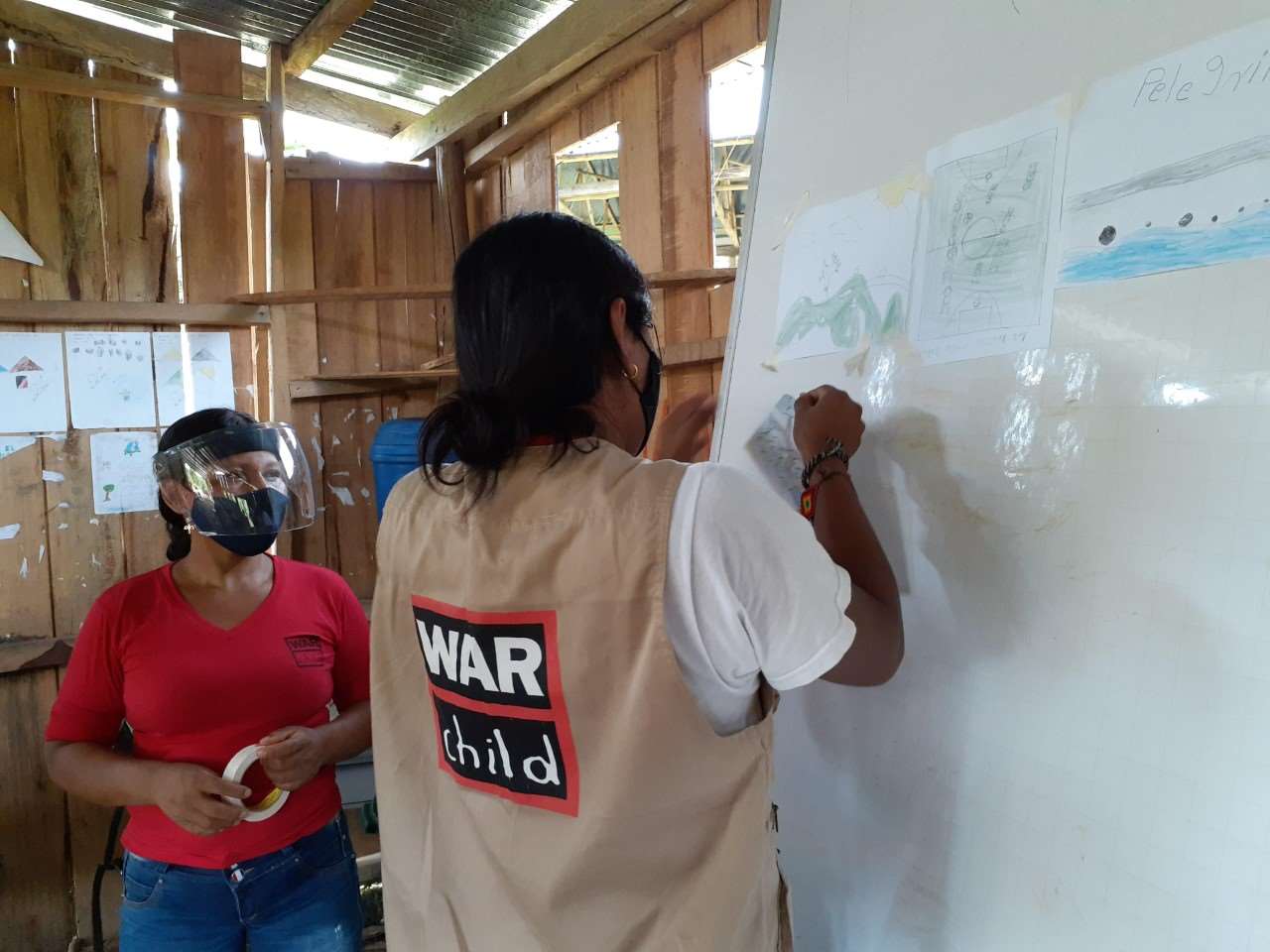 Examining Our Methods
Olga and her team do not go about this blindly: "I am here to test if the methodology works, and an important part of that involves listening…"
Alongside fellow research assistants, Olga conducts interviews and sets up focal groups with community leaders, children and caregivers. "How protected do you feel? How do you relate to your parents? These are the kind of questions I ask."
Next, coaches train the community to create their own action plans. Olga - who is used to seeing NGOs develop the plans - welcomed such an innovative method.
Managing Taboos
In preparing to conduct the research, one of Olga's more surprising discoveries was that there was no recorded evidence of physical or emotional violence against local children. Digging a little deeper, there was more to the story. When translating the questionnaires, the translator - himself an Emberá researcher - had removed certain questions. He felt the violence they referred to did not exist in his community.
"It's a taboo subject among the Emberá", says Olga. "As members of a tight-knit indigenous community, it's customary to never speak out against one another. Unfortunately, this can lead to underreporting and denial of abuse.
"We now recommend that research assistants develop local language skills. This is how we avoid the dangers of misrepresentation."