Expanding Our Online Presence
Where once the world's biggest crises felt distant and removed from daily life, the COVID-19 pandemic has left no-one untouched. With the world conducting an extended 'stay at home' experiment, more and more people are venturing online in search of information and ways to help. 
Across 2020, War Child harnessed its digital channels to deliver reliable, real-time coverage of the crisis and rally support from the online community.
In the early days of the pandemic, we set up a coronavirus response blog on our English language website - a mix of live-rolling news and programme updates directly from the ground. The blog attracted some 2900 unique visitors to our website over the course of 2020.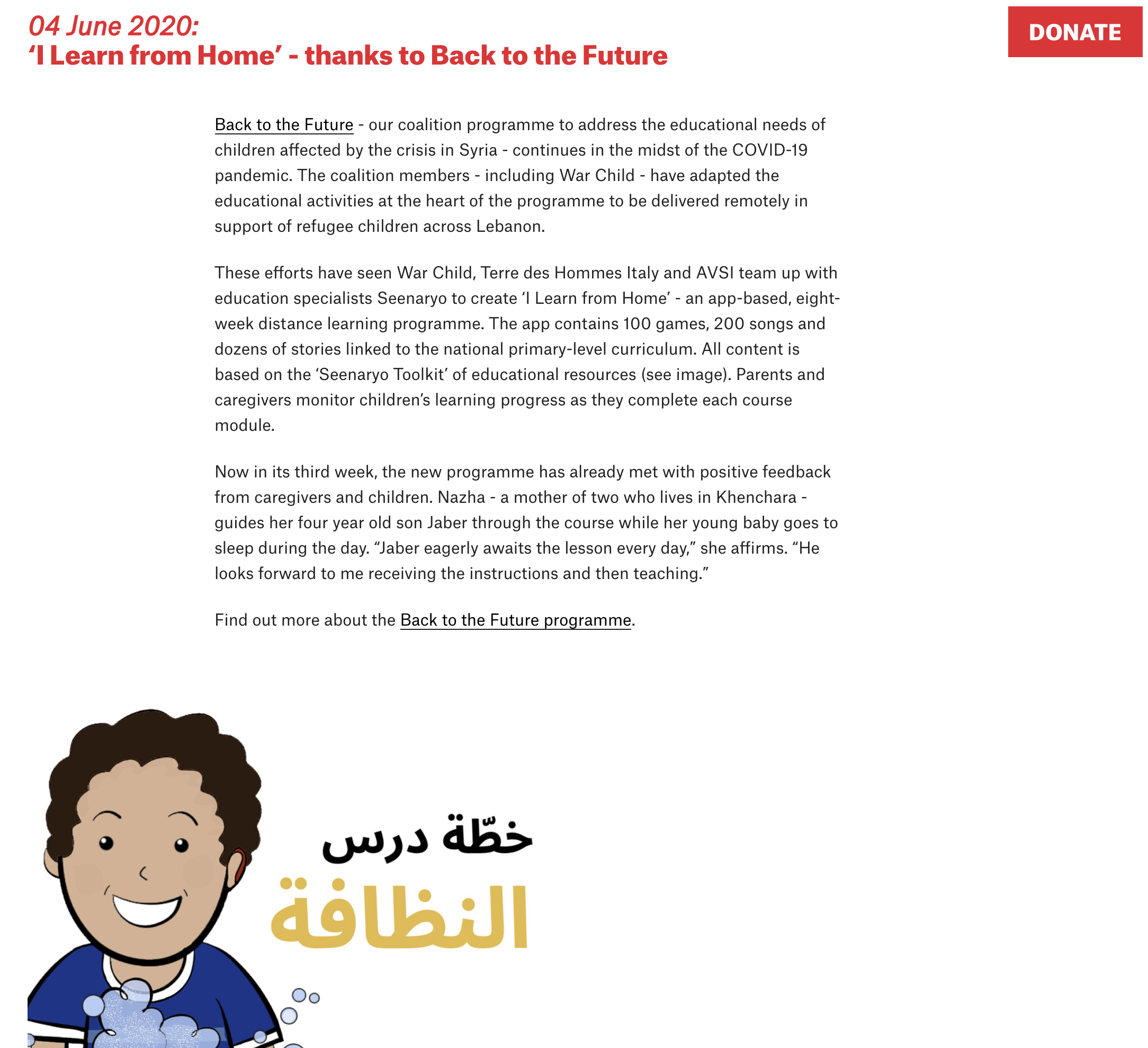 This newly revised SEO-driven .org website offered greater capabilities to share breaking news and content in a digestible and engaging format - with a growing number of people visiting the site from mobile devices. The development of ten intervention webpages - complete with 360 image, video and illustration - brought audiences one step closer to our work.
COVID-19 has exposed huge inequalities in education - inequalities felt more readily as some 1.3 billion children find themselves out of the classroom globally. Can't Wait to Learn - our flagship e-learning programme - provides an innovative, low-cost solution to address these needs. And, in 2020, content on the programme became one of our main traffic drivers.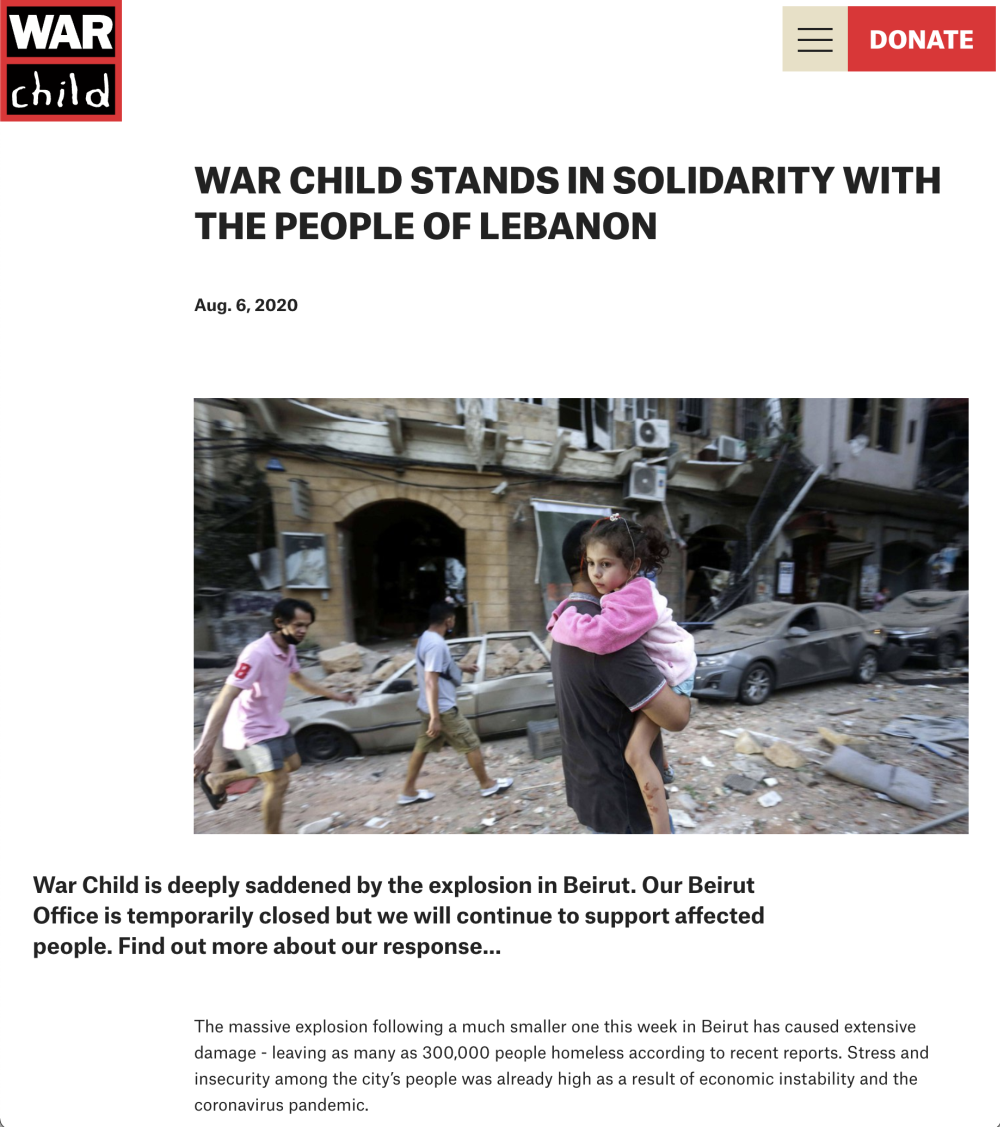 In the days following the explosions in Beirut, War Child launched a far-reaching emergency response campaign using our news and social media platforms to share first-hand accounts from staff and trusted sources at the scene. The global public dug deep into their pockets to support the campaign - with some 872 donations made online in just a few short weeks. Our first news story on the disaster garnered some 1100 unique pageviews - making it our most read article of 2020.
Meanwhile, Facebook remained the leading social channel for engaging with our Dutch supporters. Instagram backed this up - and saw strong visual stories from the children in our programmes bring more and more visitors to the app.
The Future of Digital
In the years to come, we will explore new and creative ways to join the international debate through our LinkedIn and Twitter profiles. The introduction of our global shared platform also bodes well for War Child online. This jointly owned network has the potential to 'cut out the middleman' within lengthy internal processes, allowing our country offices to upload content straight to an online resource centre.