A Simple Tool Goes a Long Way
A record 160 million children worldwide are currently living directly with the effects of violence and armed conflict. In this uncertain context, children frequently experience feelings of fear, anxiety, depression and even suicide. For a variety of reasons, many young people suffer in silence, allowing treatable mental health illnesses to go unchecked and develop into lifelong problems. That's why War Child has developed an innovation - the Community Case Detection Tool...
Community Case Detection Tool Unraveled
The tool is made up of a series of illustrations paired with a simple decision chart. These illustrated narratives display common examples of children experiencing emotional, behavioural or family-related distress. Trained community facilitators use the tool to identify children in need of support and guide them to relevant mental health services.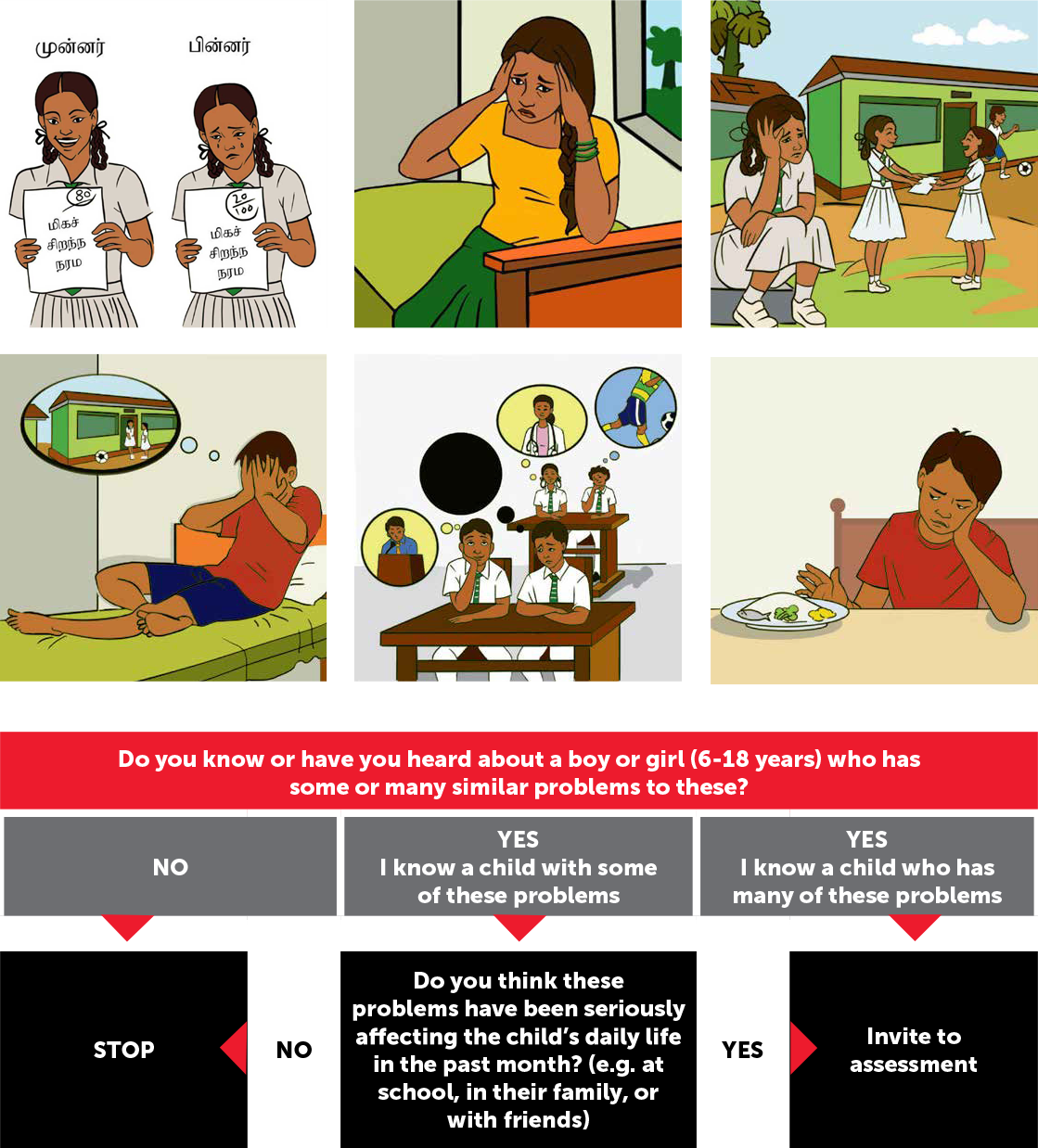 You might be wondering: how can a chart on a single page change the outcome of a child's future? The tool itself is not a be-all-and-end-all - it's an important first step in the wider care programme. The initial two-day training sees trusted community members - such as teachers and service workers - learn how to use the tool. No professional health background is required - just a commitment to making the wellbeing of children a community project.
Once a child has been identified, an in-depth assessment is conducted by a trained mental health professional. With the involvement of the family, we then refer them to available services - safe in the knowledge that the right needs are being met.
Learnings From Sri Lanka
Following a pilot study in the occupied Palestinian territory, the first weeks of 2020 saw the continued development of the intervention with fisherman communities in eastern Sri Lanka. The tool was adapted to the local context - referencing cultural idioms and local challenges such as high-rates of poverty, extreme weather events and internal violence.
An evaluation of the accuracy of the tool in Mohan's village showed that 7 out of 10 children were correctly identified. Next steps are centered around improving the uptake of available services by encouraging help-seeking behaviours and removing barriers including a taboo around mental health in the community. Online interviews with youth, caregivers and other community members are leading these efforts - all while meeting the demands of the COVID-19 environment.