Our People
At War Child we work to ensure that children affected by violence and armed conflict can realise their fundamental rights and enjoy increased resilience and wellbeing. The people who work to develop and deliver our programmes help to bring about meaningful change in the lives of hundreds of thousands of children each year.
We strive to create an environment where all staff take pride in their work and are empowered to contribute towards our mission. Our human resources policies contribute towards the creation of a culture of mutual trust and honesty - in which all employees have equitable access to available opportunities.  
Our recruitment practices promote values of inclusivity - to ensure that our staff is made up of diverse backgrounds and ethnicities. We place particular emphasis on recruiting programme staff from the local communities where we work - not least to ensure that our dealings with children are relevant and effective.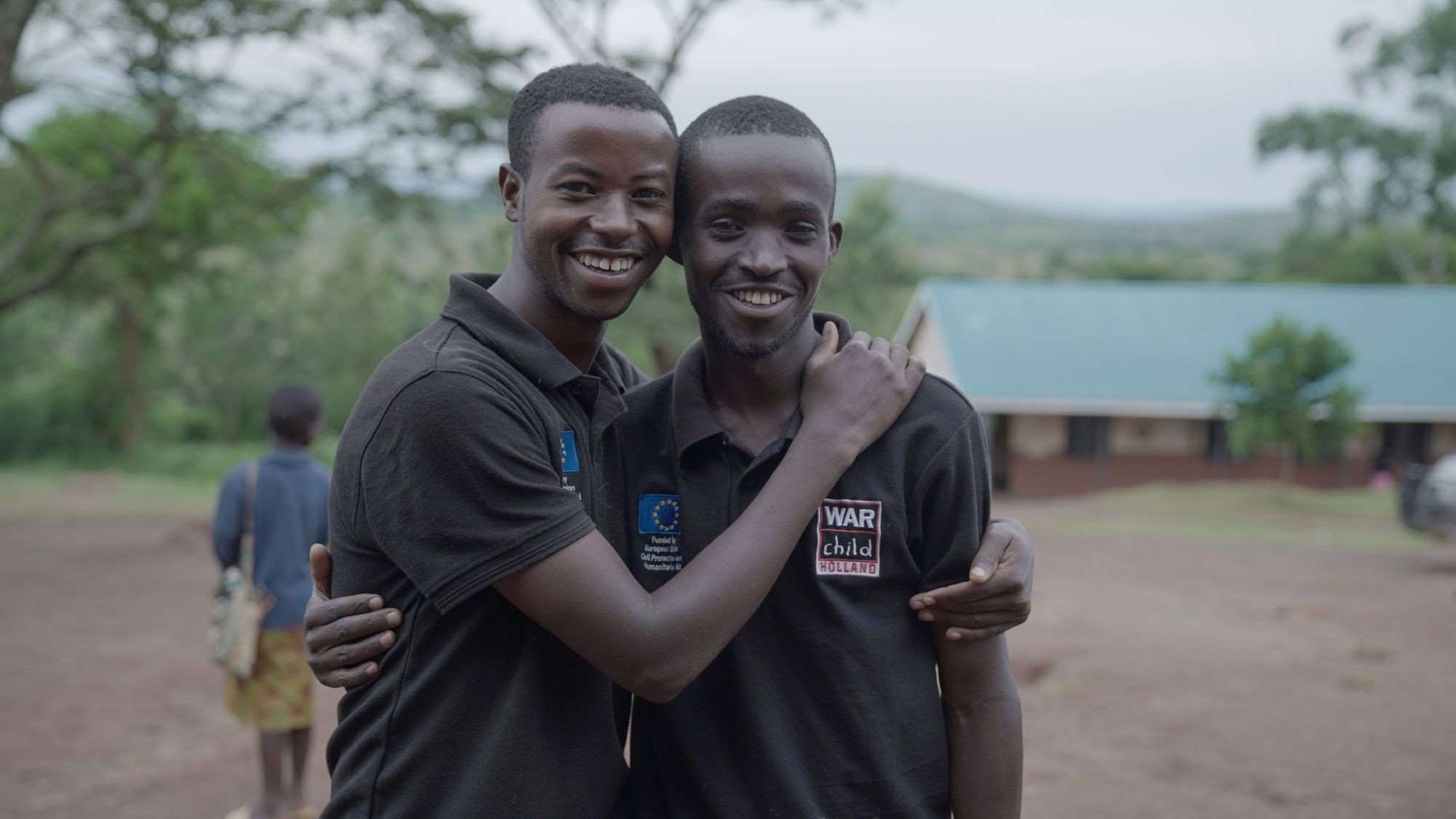 Organisational structure 
We streamlined our staffing structure over the course of 2020 through the creation of a new Shared Operations department - integrating the functions of procurement, logistics, security, human resources, IT and financial operations. We believe that this will lead to greater efficiency through increased collaboration and shortened reporting lines. 
 New measures to more fully integrate inclusion within our human resources and recruitment procedures will also be developed over the course of the year. These measures will be finalised with the publication of a 'Global People Strategy' during the second quarter of 2021. 
Staff wellbeing  
All War Child staff showed their commitment and resilience during the COVID-19 pandemic via immediately working from home and working day and night to keep our programmes going. Staff took care of each other through extra voluntary financial contributions to employees affected by the Lebanon blasts and in South Sudan during the extensive floods.  
The Numbers
War Child employed 543 full-time members of staff across 2020 as a whole - made up of 109 at our head office and 434 inside our countries of operation. The number of programme staff recruited from local communities during 2020 was 54.
We also provide students with valuable opportunities to develop - linked to their academic studies - through our internship programme. The number of interns working for the organisation remained broadly static during 2020 - 25 interns in total were embedded in our various teams over the course of the year.  
Our interns make a significant contribution to our activities - a contribution which is greatly appreciated.