Healing Through Play in Lebanon
Duaa (11) grew up in Syria in the midst of one of the worst humanitarian crises in the world. When the violence reached her hometown, she fled with her family into neighbouring Lebanon. Now, Duaa is entangled in a new crisis - the coronavirus pandemic and a crowded refugee camp. Despite all she's living through, her smile and enthusiasm for life hits you the moment you meet her - the same energy she brings to our SHIELD programme...
"My country has been at war for ten years - that's as old as me. I cried the day we [Duaa, her parents and siblings] left but I knew we had to leave. There was bloody fighting every day and I no longer felt safe anymore. We suffered on the road to Lebanon - no bathroom, food, shops; nothing. And we had to survive 13 days like that..."
"I am one of 1.5 million Syrian refugees inside Lebanon."

- Duaa (11) from Syria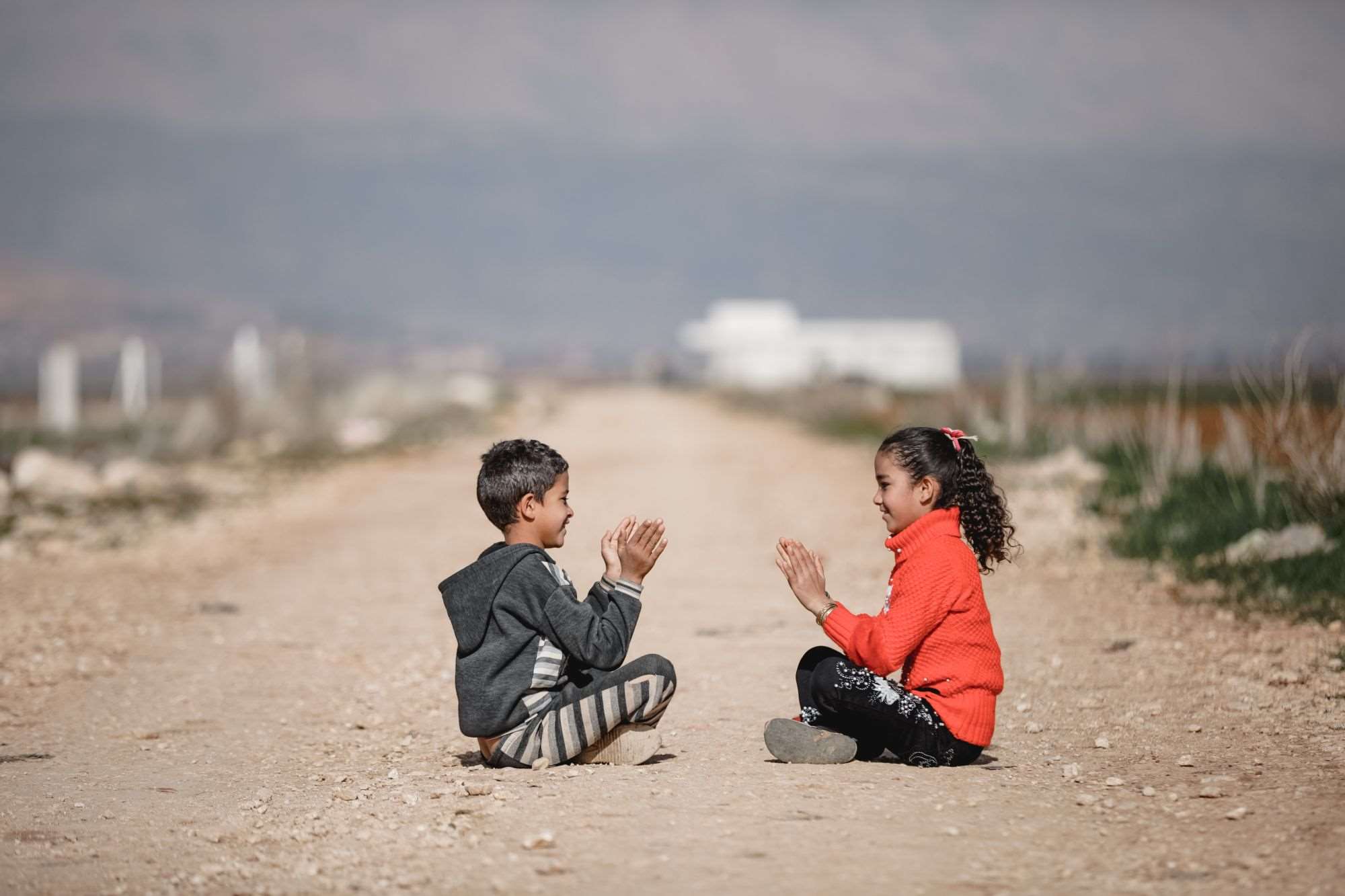 Life in the Bekaa Valley
"These days, I live in Lebanon in a camp in the Bekaa valley. My whole family takes part in agricultural activities. The mountains are beautiful, but it is busy and noisy. Sometimes too noisy so I struggle to sleep at night.
"When I arrived here, I missed home. I was restless. At the same time, we were safe, and we had not lost any member of the family. Our lifestyle has changed a lot, but we are alive - that is enough."
Letting Go of Frustration
"One day, War Child came to the camp, and I started to join the SHIELD activities.  I am very happy to be a part of this project. Most of all, I get the chance to learn something! Now, I can count in Arabic, write words and form sentences. I met lots of nice people who taught me how to let go of my emotions. The activities helped me feel better and less frustrated."
"I've learned how to let go of my emotions. The activities help me feel better and less frustrated."
Fresh Crisis
"The creative games and exercises were my favourite. I'd impatiently wait for them every Tuesday. Then, the virus came and we couldn't play in groups outside anymore. I no longer see my friends at the camp - the girls I used to go for walks with every day.
"I began watching sessions from the Can't Wait to Learn@Home programme on a TV set in my tent. The facilitators came by to connect the TV and then I could watch as often as I liked."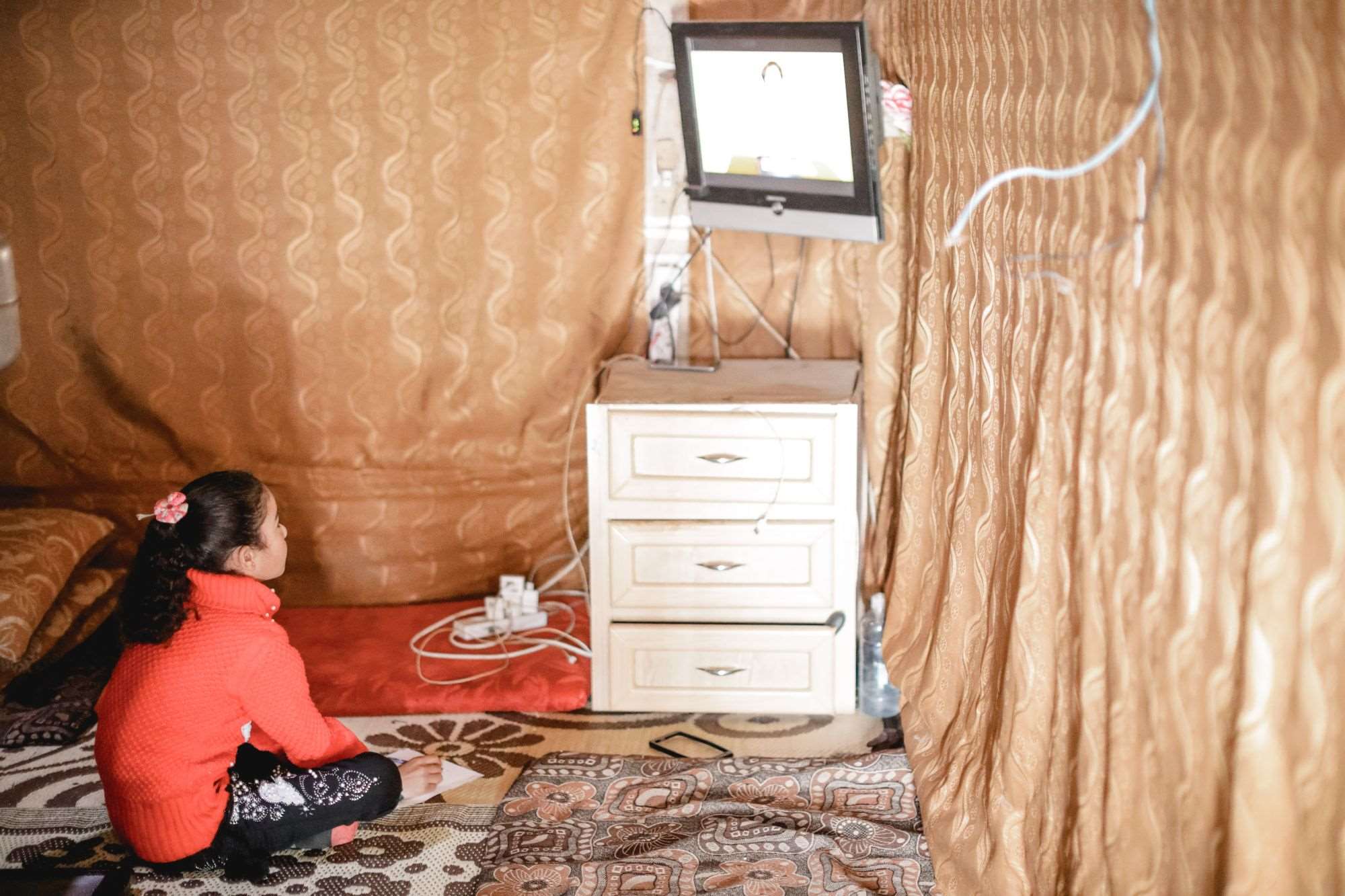 My Creative Side
"I like to build things, so I started making props. War Child gave me a kit with paper and pens. I made cones and paper accordions with hearts and polka dots.
"Education is important. If I hadn't learned to read and write, I wouldn't be able to create these things. Now, I believe I can do anything I set my mind to..."
SHIELD is a programme funded by EU Civil Protection & Humanitarian Aid - ECHO and implemented by War Child Holland in collaboration with Plan International, the Lebanese Organisation for Studies Training and Akkar Network for Development.