TeamUp International - Supporting Refugee Children Worldwide
TeamUp International
Child participants: 79,506 
TeamUp COVID-19 Response 
Child participants: 53,221
Countries: Five
Local partner organisations: Seven 
While young people all over the world have struggled with the impact of COVID-19, refugee children have become more exposed to stress and traumatic events than ever. Heightened tensions at home and a loss of playtime and daily structure have all contributed to increased anxiety and isolation. With national asylum procedures on hold and social distancing impossible in crowded refugee camps, many families are grappling with a new era of uncertainty.
Did you know?
There are 26 million refugees globally - half of whom are children (UNHCR, 2020)
Children, however, are extremely resilient. With some extra attention and reassurance, they are able to cope with most hardships. Play and movement-based activities can play a vital role - this is what our TeamUp programme was founded upon.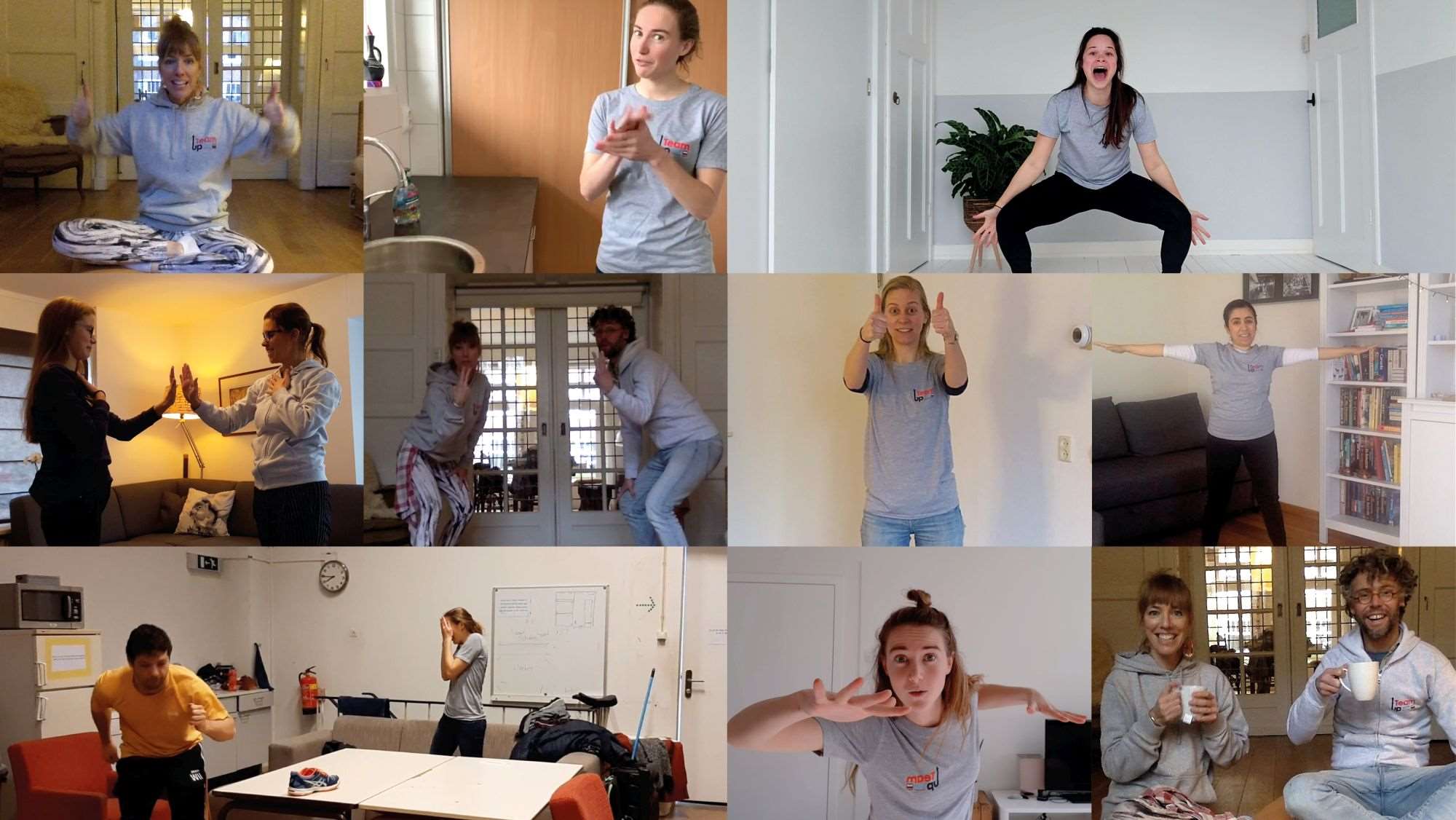 The Power of Play
2020 saw us put our creative brains together to adapt this successful programme to TeamUp@Home - an activity book and videos designed to meet the needs of children and their caregivers during the widespread coronavirus lockdown. TeamUp@Home is specifically geared for children aged six to 11 but can be enjoyed by people of all ages.
Just like our regular programme, the suite of activities deals with specific themes such as coping with anger and interacting with peers. Through games and movement, they are specially designed to release tension from the body and help children process their feelings. Short video exercises - scripted and performed by trainers and facilitators - offer fun and a sense of routine for the whole family. The activity book - filled with simple illustrations - is available to download in 16 languages. An adapted version for children with a disability was also developed.
Meeting Urgent Needs
With innovative solutions to unprecedented problems, the year saw us sustain our presence in all four countries - Uganda, Colombia, Sri Lanka and the occupied Palestinian territory. Together with Save the Children, UNICEF Netherlands and new partner SOS Children's Villages we distributed the activity book among homes, community centres and safe spaces in ten countries.
In Uganda, we extended our support to home visits. Adhering to strict COVID-19 guidance, facilitators met with smaller groups of children - an important opportunity to observe difficult behaviour and refer families for further support.
Scaling Up to Reach One Million Children
Our goal is to reach one million conflict-affected children with a quality psychosocial support intervention by 2025 - and in 2020 we accelerated this ambition with the launch of a new scaling strategy. The 50-page document cites 'research' and 'partnership' as crucial steps towards a full-scale evidence-based intervention. We will soon expand to support children in Italy, Greece, Sweden and countries throughout Africa. The birth of a tailored TeamUp Theory of Change and Global Expertise Centre will help us shape and reinforce best practice as well as attract new stakeholders.
To manage the demands of the changing context, the year saw us conduct a study in 15 asylum seekers' centres (AZCs) in the Netherlands. The study explored how children, facilitators and reception centre staff felt about TeamUp and how it was delivered. Findings highlighted that the activities support children to build relationships with their peers, strengthen social and emotional abilities and release pent up energy and emotions. Issues including language barriers and frustration among children as well as frequently rotating facilitators were also highlighted. We will use these insights to improve the programme as we scale.
Want to learn more? Take the TeamUp tour on our new webpage.